Table of Contents
---
NNELL Summer Institute

July 11-13, 2014
Glastonbury, CT


Save The Date Info Here!


Registration opens March 15
---
NNELL Northeast Regional Workshop

Saturday, April 5, 2014
Summit, NJ


"Early Language Learning: Planting Seeds for Tomorrow"


Click here for details!
---
---
Become a NNELL State Representative!
As a national organization, NNELL operates through a network of state representatives. You could help NNELL to continue with its mission by becoming a representative of your state. As a State Representative you will serve as an advocate for early language learning, heighten public awareness of foreign languages in elementary and middle school education, serve as state representative for NNELL to your state language association, and ensure that foreign languages in grades K-8 are recognized as a priority matter in your state. If you are interested in taking part of NNELL's mission, please read the description for this position or contact NNELL' National Networking Coordinator, Marcela Summerville, a msummerville@nnell.org
Download details of this job here.

---
NNELL Bylaws Revisions Update

The Bylaws Committee is looking forward to presenting the revised bylaws to the members of NNELL for a vote in April 2014. A draft of the bylaws was presented and members were given the opportunity to give feedback at the NNELL Membership Meeting in November 2013. The bylaws draft was also available in the Members Only section of the NNELL website for further exposure and feedback until December 22, 2013. Based on the feedback from members, and with the Board approval, the Bylaws Committee met again to complete the final draft to be approved by NNELL members next month. A request to review the Bylaws and vote electronically will come in a separate announcement in early April. Please keep an eye out for this announcement. If you have any questions about the bylaws please contact the Bylaws Committee Chair, Nadine Jacobsen-Mclean at njacobsen@nnell.org
Bylaws Committee 2013-2015
Nadine Jacobsen-McLean (Chair), Dorie Perugini, Marcela Summerville, Kate Krotzer, Katherine Olson-Studler

---
NNELL Member Spotlight
In each eNNELL News, NNELL would like to highlight the work our members do in their classrooms. We hope these submissions help inspire the work you do in your own classrooms! If you would like NNELL to feature a special project or lesson you have done in your own classroom in a future editon of eNNELL News, please send your submission to NNELL's Executive Secretary, Dorie Perugini, at dperugini@nnell.org

Vanessa Shepard
Wellington Elementary in Lexington, KY
Grade level: 3-5
Language: Japanese
Name of project: Year of the Horse Brush Paintings
Objective: Students they were asked to write the character for the word "horse" with a bamboo brush and ink onto rice paper, using the correct stroke orderand proper techniques taught in class. They also wrote their name on Japanese, down the side of the paper. Students were graded using a rubric and given feedback on their work.
Brief project description: Students learn to write the Japanese alphabets and a variety of characters each year in my world languages classroom. For this project, they were asked to write the character for the word "horse" with a bamboo brush and ink onto rice paper, using the correct stroke order and proper techniques taught in class. They also wrote their name on Japanese, down the side of the paper. Students were graded using a rubric, with the best 45 students (15 from each grade level) having their work displayed at the Kentucky Horse Park's International Museum of the Horse to celebrate the Lunar New Year. Students' work will also be displayed at our annual Kentucky World Language Association State World Languages Showcase and at in our school's library for a week, including during Celebrate the Arts night when parents visit our school to participate in activities related to the arts.
Prior to coming to a painting center in my classroom to paint with ink onto rice paper, all students practice their writing with an amazing magic reusable paper. Students write with water on brushes onto the paper and the water shows up as black ink initially, and then disappears within seconds for use over and over again. This supply was crucial for our project, as was a teacher art board, made from a similar material, that I used to demonstrate in front of the class.

Teacher's reflection on project: Students really enjoyed this unique experience. They are already looking forward to writing different characters next year. I surveyed the students about all of the things we have done this year in Japanese class, and this project has been one of their favorites. We received many compliments, including a news article written about us with recognition on our district and school websites. The Kentucky Horse Park also sent out a PR piece to local media and announced the exhibit on their website, so it turned into a great advocacy piece for our program. Parents and other teachers also enjoyed the work and spoke so favorably of the project.
Admittedly, writing the characters isn't usually students' favorite part of Japanese class, but an integral one. This project made writing more fun and our interest in learning the characters increased. During the annual Celebrate the Arts Night at our school, students have taught their parents how to use the brushes and make unique character paintings to take home with them.
I also sponsor the Japanese club that nearly 80 3rd-5th grade students participate in weekly, after school. Those students have even more time to fine-tune their calligraphy skills using the supplies. In Japan, learning to properly write with a brush is essential, as this is still the way to address envelopes for formal events, such as weddings and funerals, similar to how calligraphy is still used today in the West.
I received a $1000 materials grant in 2012 to purchase some reusable supplies for this project, including brush rests, ink trays, and paper weights. Class sets of thick and thin brushes were donated by a personal friend in Japan. Non-reusable supplies, such as rice paper and ink were purchased through a Donorschoose.org project.
---
Note of Invitation to Participate in FLES Teachers' Research Study

I am conducting a dissertation research study as part of the requirements of George Mason University's Ph. D. in Education program. The purpose of the study is to explore FLES teachers' attitudes and perceptions about assessment and assessment practices in the elementary foreign/world language classroom. I am asking only FLES teachers to participate in the study.


The study has two phases: phase one; a 15-25 minute online survey, phase two: a follow-up interview of approximately one hour (Skype®). Your participation is entirely voluntary in either phase of the study. The promise of strict confidentiality is assured in both the collection and reporting of the data. The research study is approved by the Office of Research Integrity and Assurance (ORIA) at George Mason University.

To participate in the survey:
Step 1 – Click on the link to the survey: https://www.surveymonkey.com/s/S8LQDYL

Step 2 – Follow instructions, clicking "next" at the bottom of every screen

Step 3 – Remember to click "done" at the end of the survey when you are finished
The results from this study have the potential to benefit FLES teachers and language teachers in general, as well as educational administrators, policy makers , and other stakeholders by proposing ways of improving current assessment practices taking place in L2 elementary classrooms.

Thank you in advance for your time and willingness to share your assessment beliefs and practices. This study could not be completed without your help. Should you have any questions about this study, contact me at 703-867-3074 or via email at ocorretj@gmail.com.

Sincerely,

Olga I. Corretjer, PhD candidate
George Mason University
Fairfax, VA 22030
---
College Scholarships Abound for Bilingual Students; U.S. News

This article provides links for scholarships that help finance the study of another language. The California Bilingual Education Association offers $2,000 awards to student members (the annual membership fee is $30) who are pursuing a degree in bilingual education, with a focus on any second language. California State University—Northridge created the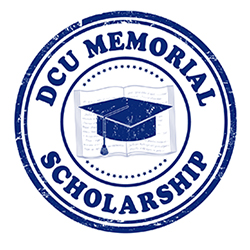 Preparing Asian Bilingual Teachers Project that bestows up to $7,000 to bilingual education students who are planning on teaching Cantonese, Mandarin, Korean, Vietnamese, Filipino (Tagalog), or Hmong. Boise State University and Texas A&M University give a number of bilingual education scholarship funds. If you are a fluent Spanish-speaker, the Carlos M. Castañeda Journalism Fellowship provides a one-year scholarship of around $7,000 to a graduate student in journalism who is seeking a career writing in Spanish. If you speak Parsi, the Houtan Scholarship provides $2,500 per semester to graduate students who are fluent in the language and interested in Persian culture. Finally, if you are a college student and your work involves the study of endangered languages (anything from Chinook to Aragonese), the Endangered Language Fund provides annual grants for language-related projects. Click on the article's Web address for links that provide information about each scholarship.
---
Learning New Language Has Significant Impact on Brain Structure
According to a new joint study, learning a new language alters brain development. The study was conducted by researchers at the Montreal
Neurological Institute and Hospital, The Neuro at McGill University, in collaboration with researchers at Oxford University. The researchers found that acquiring a second language after infancy fuels a novel neural growth and links among neurons similar to the one observed at the time of acquiring complex motor skills. For the study, the researchers examined the MRI scans of 66 bilingual men and women as well as 22 monolingual men and women living in Montreal region. Analysis of the MRI scans revealed that after infancy, the left inferior frontal cortex turns thicker while the right inferior frontal cortex thins down.
The pattern of brain development is similar when a new language is learned from birth. However, learning a second language at later stages of childhood after acquiring expertise in the first language modifies the brain structure especially the brain's inferior frontal cortex. Dr. Denise Klein, researcher in The Neuro's Cognitive Neuroscience Unit and a lead author of the study concluded saying, "The later in childhood that the second language is acquired, the greater are the changes in the inferior frontal cortex. Our results provide structural evidence that age of acquisition is crucial in laying down the structure for language learning."
---
The Speech Accent Archive

This site can provide a good linguistic overview for foreign language learners (middle school and up). It provides samples of a large number of people from a variety of places, including variety within those regions-- and how they sound reproducing the same English piece (about 2 paragraphs). One can see the piece written in English and then in a Phonetic transcription. Below that, there is information about the linguistic generalizations: consonant, vowel, and syllable structure. One can click on the language, region, or atlas, to choose the sample one wants to hear. This directs one to the sample, where one can hear the accent, and then also access the phonetic inventory.

It is impressive to see the nuances and specificity of each language and region, and to hear how each language sounds speaking English. One can also access the web version of Ethnologue, Languages of the World, which can give more information about the language and region. I would use this in my classroom, to talk about phonetics and show the nuances of phonetics from the various regions of the Spanish-speaking world. I just wish it would offer the same in the target language.
---
Panchulo is an educational Spanish web site of Argentina. There are children, self-improvement, content-area, and basic skills links. The children's sites include stories, Mafalda, Condorito, interactive games, and interactive musical instrument instruction. Content area sites include all the sciences, mathematics instruction, as well as a full retinue of sites for the social sciences. It contains resources such as maps, short stories, biographies, and almost any resource you need for teaching a content-centered class in Spanish. It is a parent/teacher resource for anyone involved in the teaching of Spanish to early language learners.
---
Planet Geo
The free part of this app allows users to practice locating world heritage sites on six continents. A picture and a brief description are displayed for each site. Users tap the spot on the map where they believe the site is located. The app shows the correct answer, scoring the performance. After five tries the turn ends, but the game can be played multiple times with a variety of heritage sites to practice.

The app can use be accessed in English, Spanish, French, German, Italian, Portuguese, Catalan or Russian.

Additional games are available for $1.99